Joanna Grayson, RN, BSN
Founder and President
Joanna Grayson founded Global Academic Consultants in 2008 with the mission to help young people secure a promising future. A believer in the premise that education can transform lives, Joanna delights in working with students and their parents to help them achieve their goals. Joanna has devoted her entire adult life to education by teaching and training students and clients from a wide range of industries in classroom, clinical, corporate, and online environments. As a published writer and professional editor, Joanna has developed a full spectrum of learning content for educational publishers. She also possesses a corporate background in public relations and communications, marketing and branding, sales and fundraising, international business and social etiquette and protocol, and event coordination.
As a bachelor's-prepared registered nurse (BSN) with professional training and clinical experience in school nursing, childhood development, pediatric illnesses, and pediatric mental health, Joanna is very adept at helping parents determine educational solutions for children of all abilities, including those with learning, emotional, and behavioral challenges. She utilizes compassion, patience, and appropriate humor to connect with parents and students.
Joanna attended Phillips Exeter Academy, a top-ranked college preparatory boarding school for a summer program, and enjoyed boarding school life so much that she then applied to and attended The Hotchkiss School (another top-ranked boarding school). She earned a Bachelor of Science in Nursing degree from Baylor University, a Bachelor of Arts degree in English from Emory University, and a certificate in Legal Nurse Consulting from Kaplan University. She has also completed graduate-level courses in education from Duke University, as well as technical writing, business leadership, and communications courses. 
,To balance work with play, Joanna has competed in several elite athletic competitions, including the Hawaii Ironman World Championships, English Channel Solo Swim, Maui Channel Solo Swim, and the Lake Travis Solo Swim. Prep schools and colleges encourage students to pursue a "passion project" and to present this interest, as well as additional hobbies and accomplishments via a personal website. Joanna's personal website, Joanna.Live, showcases her blog dedicated to her favorite musicians and the life lessons we can learn from them, philanthropic organizations she supports, and creative endeavors in which she engages when not assisting students.
Joanna attends conferences and visits school campuses to keep abreast of the latest industry trends. She fosters relationships with admissions representatives in an effort to offer her clients a wide range of educational options. Clients often ask Joanna her opinion of the Operation Varsity Blues scandal that occurred in 2019, and she makes it very clear that she does not accept financial incentives from any schools, unlike many of her competitors. This allows her and her team to recommend schools and programs that are the best fit for the individual student, and not the company's bottom line.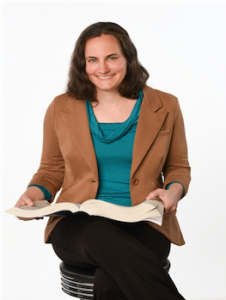 Kelly Frindell, PhD
Standardized Test Preparation Lead
Since 2001, Dr. Kelly Frindell has worked with thousands of students to help them prepare for (what it feels at the time) one of the most important events in their life: sitting for a standardized exam. She has taught students who have taken practice tests (or the real exams) who have been disappointed by scores that are not an accurate reflection of their capabilities.
Dr. Frindell's areas of expertise include the SSAT, ISEE, PSAT, SAT, ACT, and GRE. Many of the students she works with have learning challenges, attention deficit issues, and test anxiety insecurities. Given Dr. Frindell's extensive experience with these exams, she can quickly identify areas that may be of significant difficulty for students and therefore develop a customized plan to address these issues.
Dr. Frindell graduated with Honors from Trinity University with a Bachelor in Psychology degree and possesses a Doctorate in Public Health.
George Philip Leboudais, PhD
Humanities Research Coordinator
Dr. LeBourdais works with students to create research mentorships tailored to their specific interests within the Humanities and Social Sciences. Students define their own topics, develop research questions, hone their academic writing, and complete final products they can showcase publicly and on college applications.
Trained as an art historian and curator, Dr. LeBourdais has decades of teaching experience at both the secondary and college levels. He holds a BA cum laude from Middlebury College, an MA with distinction from Williams College and Clark Art Institute, and a PhD from Stanford University in the History of Art & Architecture. His research has been supported by grants and awards from the Andrew W. Mellon Foundation, the Henry Luce Foundation, and the US Fulbright Commission.
At Stanford, Dr. LeBourdais worked in a number of capacities to improve teaching and student experience. He worked as a Consultant to the Vice Provost for Teaching and Learning to improve and standardize teaching across the university, and served for two years as a Research Program Manager at CESTA, Stanford's Digital Humanities Lab, where he hired and trained students to work on long-term faculty research projects. He is currently Head of Partnerships at Polygence, an online research mentorship program.
Dr. LeBourdais has published dozens of articles, book chapters, and exhibition catalogues with the field of American art and photography. His current project traces the first photographic survey of the Arctic in 1869 and its influence on our perceptions of climate change.
As a person with omnivorous interests, Dr. LeBourdais encourages students to explore projects that combine the various subjects and fields about which they are passionate. As they are preparing for a future full of careers and job descriptions we haven't yet imagined, his goal is to empower young people to chart their own path.