"Why did you go to boarding school for high school? Why didn't you just stay home and go to your regular high school with your friends? Did you get in trouble a lot at home? Were you a bad kid?"
Invariably I'm peppered with these questions whenever it comes up in conversation that I left the comforting confines of my coastal Florida hometown at age 15 to attend a boarding school roughly 1,100 miles away in Lakeville, Connecticut. Each time these questions are asked, I reflect on how my boarding school experience broadened my horizons and opened my eyes at a young age. The worldliness I came in contact with was something that would have never occurred in my sleepy resort hometown of Florida.
The East Coast of Florida was an idyllic place to grow up: quiet, safe, and beautiful. But it didn't offer much in terms of culture, diversity, and varied educational opportunities. While it has diversified a bit since my youth, this most certainly was the situation in 1984. My parents recognized this and decided that my chances of getting into a competitive college were much stronger if I attended school elsewhere. We looked for an educational institution that offered small class sizes, individualized attention, and varied educational, social, and cultural opportunities that my small beach town couldn't provide.
In the fall of 1984, I found myself on a plane with my one trunk of personal belongings headed from coastal Florida to the Berkshire Foothills of Northwest Connecticut, the home of The Hotchkiss School. Today, when people ask why I went away to school, I list a litany of reasons . . . none of which involve me being a bad kid or getting kicked out of the family home.
From experience, I recognize that boarding school positively impacts a youth's life for a multitude of reasons. It is an invaluable experience that can change a student's educational trajectory in monumental ways.
The world we live in is a highly interconnected one where globalization reaches the world's most remote corners. Unless a student lives in a diverse, urban environment, like NYC, the chances of mixing with young people from varied cultures and backgrounds are slim. Even living in a place like NYC does not guarantee a student's exposure to diversity, especially if they attend a homogenous school environment. However, when a few hundred students from around the globe come together on a campus in rural America, they have to rub elbows with diversity.
When students attend boarding school, they don't just sit in class with a varied group of kids for a few hours and then head home to like-minded family members. In a boarding school environment, students not only learn and study together, but they play together, perform community services together, attend cultural events together, and live together…24/7, day in and day out.
The decision to attend boarding school is an adventurous one. Many teens don't want to venture too far from home or leave their friends' safety net. However, those who attend boarding school are surrounded by kids that are just as risk-receptive and have a sense of adventure. They create a community of "doers" who like to try new things and learn about themselves. This fosters personal growth and increased self-confidence, which are valuable skills to navigate college, a successful career, and life in general.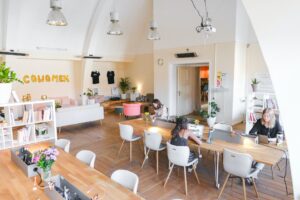 In addition to providing a space for students' to stretch beyond their comfort zones, boarding school faculty and staff are well trained and equipped to recognize students' talents—whether these are athletic, musical, artistic, scientific, or mathematical—and encourage students to hone these talents. The faculty often have advanced degrees from outstanding academic institutions. Their diverse backgrounds allow boarding schools to offer courses on a wide range of topics, including advanced placement (AP) courses. The breadth and depth of most boarding school courses rival those of many colleges and universities. Many boarding schools also offer international exchange programs with other institutions.
Not only do boarding school faculty and staff encourage students to be individuals, but because class sizes are small, students receive very individualized attention. Typically in boarding school classrooms, asking questions and participating in a group dialogue is encouraged. Boarding schools promote discovery and exploration—critical components to learning. Students are strongly encouraged to express their insights and opinions in the classroom environment, and many times their grades depend on this level of participation. Introducing students to new ideas and new possibilities by immersing them in a high-caliber climate is where boarding schools excel. Students are held accountable academically, are challenged, and encouraged to tackle problems head-on using critical thinking skills.
One student striving to be just like the other is not the goal in a boarding school environment. Young people are celebrated for their individuality and ability to recognize and improve upon their strengths. Strengths are bolstered and weaknesses are identified. This provides a student with the opportunity to hone the skills needed to reach maximum improvement.
A quick example is my younger brother (who also attended Hotchkiss) was notorious at home for forgetfulness and lack of organization—typical traits seen in many middle school and high school-aged boys. However, boarding school taught my brother to independently get himself up in the morning (previously a major challenge), get dressed, gather his necessary books and homework, and arrive at the dining hall for breakfast before class. This was a significant improvement from his previous life at home. He was constantly late, disheveled and remiss in turning in homework assignments despite very attentive and involved family members.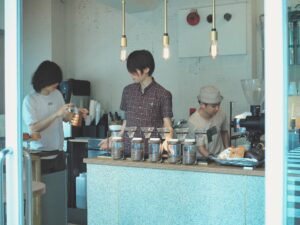 Most boarding schools offer quality resources such as state-of-the-art performance halls, multi-sport complexes, modern laboratories, and multi-media centers. What boarding school campuses don't offer, they make available to the students through off-campus excursions. For instance, students may elect to take a trip off campus to visit museums, ethnic food markets, and recreational locations, such as paintballing arenas and equestrian centers.
Community service is a vital part of the boarding school experience. Most boarding schools have arrangements with local hospitals, nursing homes, homeless shelters, soup kitchens, and childcare centers where students may interact with locals and give back to the community. Students often receive special recognition or class credit from the school to achieve a set number of community service hours.
While academics, sports, the arts, and community involvement are all critical components of a boarding school education, there is also the social aspect that is vital to a teenager's happiness. Boarding schools offer social engagements and outings such as picnics, cookouts, dances, movie-showings, mixers, and off-campus outings. Boarding school students are encouraged to make friends and participate in social events. Homecoming and Senior Dance or Senior Prom are just as important to boarding school teens as students who don't live away from home. The friendships established during a boarding school experience are life-long. Students come together to participate in a unique adventure that bonds them for life.
As families evaluate the best educational solution for their children, I reflect on the many positive experiences I had as a boarding school student and the many success stories my clients have with their students. If you would like support in finding a boarding school environment right for your student, contact Joanna Cain at joanna@globalacademics.us.
Please follow and like us: